*If you're currently working and age 59 1/2 or have recently changed employers, you may be eligible to roll funds from your retirement plan to a secure retirement program without downside market risk and still have access to your funds.
Retirement Planning Richmond Virginia
Benefit Alternatives creates safe, secure insurance plans for individuals and businesses that protect our clients' money and provide peace of mind regardless of economic changes. Call 804-965-0042.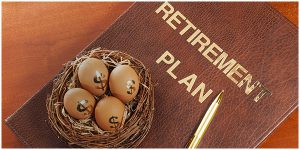 Retirement Planning
Benefit Alternatives offers a number of options to both protect and grow your retirement savings. We offer products specifically for you based on your circumstances and retirement goals.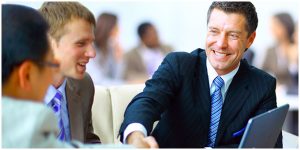 Business Owners
Benefit Alternatives offers Customized Employer Benefit Programs and partners with companies that specialize in both testing and administration of qualified plans.
Federal Employees
Benefit Alternatives is experienced in crafting retirement and benefit plans for Federal Employees based on your circumstances and retirement goals.
Benefit Alternatives is an independent agency that creates a Customized Strategy based on your circumstances and financial goals.
Areas of Expertise Include:
Retirement & Estate Planning
401(k), 403(b), IRA , CD, Money Market Account rollover to secure plans with flexible options and potential High Interest Returns without Downside Market Risk* without losing access to your funds.
Dual Purpose Funding for College Tuition
Business Owners
Customized employer and employee benefit programs designed to build supplemental Tax-Free Retirement Income
Exclusive employer and employee guaranteed-issue Life, Disability, Dental and Vision coverage
Key Employee Retention
Funded Business Continuation
Federal Employees
Alternative Secure Retirement options for federal employees
Thrift Savings Plan (TSP) rollovers to secure plans with Immediate Access, Flexible Options and potential High Interest Returns without Downside Market Risk*
Alternative plan options for Spousal Survivorship
Alternative plan Cost Reduction of optional Federal Employee Group Life Insurance (FEGLI)
What Our Clients Say
"Bo Mills is pleasant to work with and will always go the extra mile in protecting his clients' best interests. He understands the current and confusing economic conditions we face today. I highly recommend 8 0 for his wealth of experience, knowledge and integrity. He truly cares about his clients and their needs."
"Bo Mills has handled both my retirement and life insurance for over ten years. His recommendation prevented any losses to my retirement account when the market dropped in 2008. My funds continue growing today without the fees or losses associated with my prior plan. In addition, he showed me how to fund and grow future tax-free income. My potential estate tax liability is covered for the benefit of my children. Bo stays current and knowledgeable on economic conditions today. His recommendations have proven results. Highly recommend Bo Mills for his experience, honesty and integrity."
"Norman Allen has services our account for more than 25 years with various employee benefits. Norman has always extended his personal touch to the business relationship and to our employees. We've never had to deal with providers without Norman Allan by our side, or out in front leading the way to bring resolution to any issue or concern. Mr. Allan has always represented us as if he were on out payroll. Truly a reliable, dependable and responsible business associate you can trust."
"Bo Mills has handled my life insurance for over thirty years. He always offered the best rate and followed up with prompt, friendly service. Bo never pushed or tried to sell anything. He offered the best solution for my needs. Highly recommend him for his knowledge and sincere desire to help."
"Bo is one of the only insurance people I know who places your needs first. He handled my business insurance while self-employed back in 1983 and has continued ever since. Guy you can trust who goes the extra mile to please. Insurance can be complicated and he knows the business. Good to have someone you can trust!"